Inglot Malaysia about us.
Cosmos Beauty Sdn. Bhd. is the Exclusive Franchisee of Inglot Brand for Malaysia.
Cosmos Beauty Sdn. Bhd. 1322965-V
17 Ground Floor, Jalan Batai Laut 3, Taman Intan,
41300 Klang, Selangor, Malaysia. Tel: +603 3884 4325, +012 6686 732
Email: customer.care@inglot-malaysia.com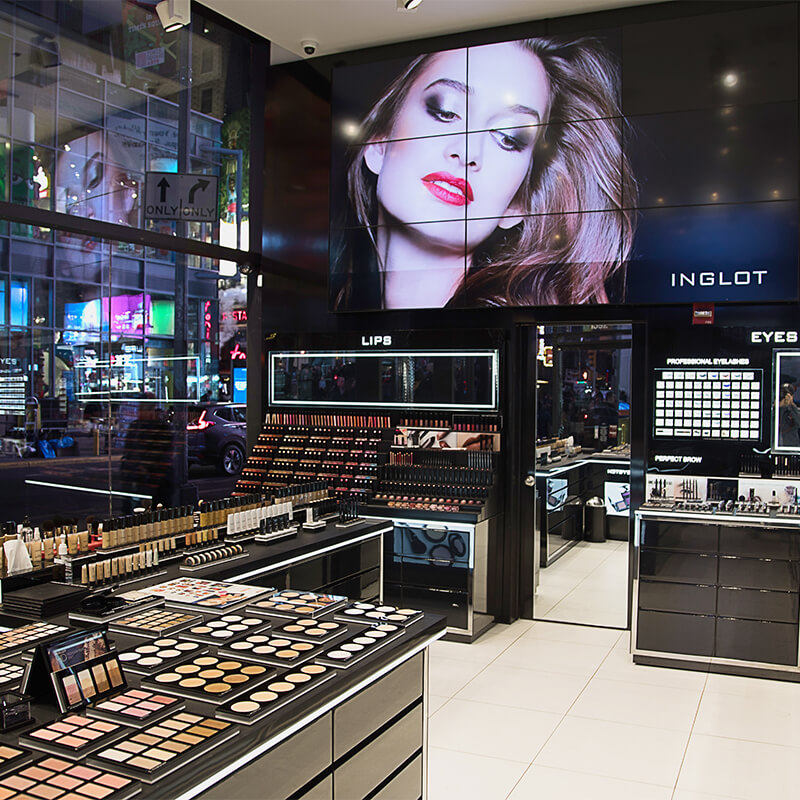 With over 35 years of experience, we focus on continuous development. The local success made us decide to expand the brand's activities and introduce it to the international market. Since 2006, the map of our locations has been constantly growing, and INGLOT stores are opened in the most prestigious places. Today, makeup enthusiasts can find us on six continents in over 800 locations, ranging from Oxford Street in London, to Piazza del Duomo in Milan, Times Square in New York, to the Grand Canal Shoppes in Las Vegas.
Not afraid of challenges, we are present at the world's most important fashion industry events. Being part of the prestigious Big Four of the world's Fashion Weeks, we work with famous designers and fashion houses such as KENZO, Michael Costello and Francesco Scognamiglio.
In addition, we also engage in cooperation in other large-scale projects. We have been cooperating with Broadway musicals for many years, being a makeup partner of, among others, Mamma Mia, PIPPIN, The Lion King and Chicago.
What else makes the INGLOT brand unique? Our pride: products! The combination of modern technologies and science with intense colors has resulted in a huge number of products and a wide range of colors, among which everyone will find the perfect shade for themselves. 95% of our cosmetics and accessories are manufactured at the brand's headquarters. Additionally, high-quality products go hand in hand with fair prices.